I've always been passionate about how behavioural science can be applied to make a difference in the world. Over the years I've been lucky enough to meet and work with a wide range of people across many sectors. My curiosity means I've gained insight into what solutions are needed, and got to the root of what makes initiatives work. Seeing the big picture and how things connect, as well as genuinely being fascinated by people and the experiences they have to share, and loving patterns and data and how it can bring everything together, means I have a unique outlook.
Innovating and creating solutions is core to who I am, and I regularly wake up in the middle of the night with a eureka moment, and working for hours to capture ideas. I live in Walsall (near Birmingham) with my three young children who have been the core to my inspiration, and with my husband, whose endless support and belief in me is amazing. (If you happen to be reading this - thank you for being awesome!)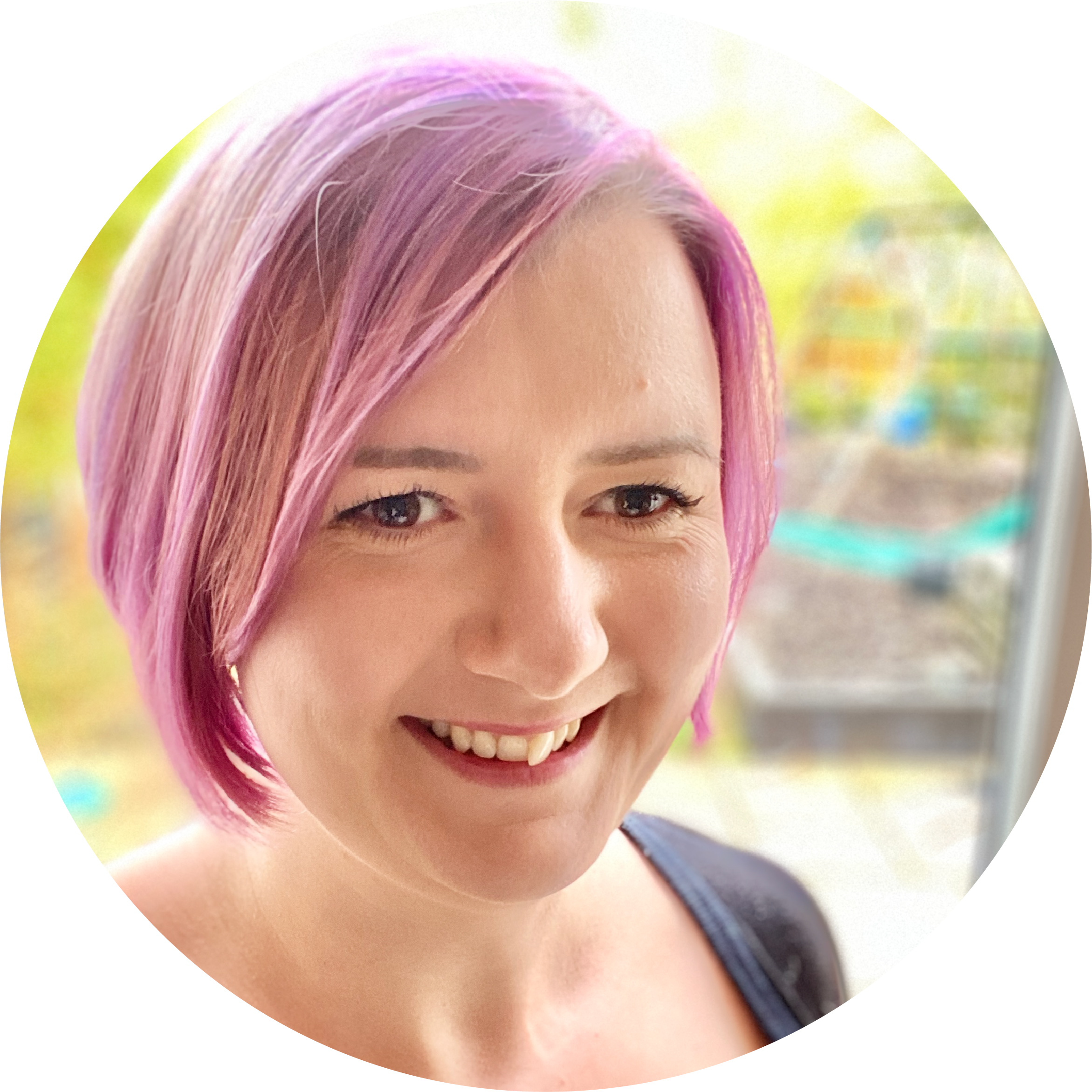 My background is behavioural science, with a Bachelor's in Psychology from University of Leeds, and Masters in Health Psychology from Aston University. However, my experience in the field in schools, public health, working with caterers, partnering with farmers and growers, and growing an internationally acclaimed healthy eating behaviour change programme are what led me to where I am today.
In 2015, I founded LABS Innovation after being made redundant from the healthy eating programme due to funding cuts. In 2019 I launched the not-for-profit, Leading Applied Behavioural Science, to bring innovative solutions to real-world settings. I combine science, my own experience in the field, and feedback from users to craft solutions that fit into existing practice, are sustainable in the long term, affordable, accessible and make a huge impact.
Healthy Profits was the first initiative I developed, and it supports food businesses in applying behavioural science to make selling healthier food options profitable, and so more tempting. I then went on to create Rainbow Power Nutrition, which transforms the way we build children's relationships with, and understanding of, nutrition by sharing what powers different foods give our bodies. Foods are rated on how much of each rainbow power they give us (e.g. green heal+protect power or purple build+grow power).
With the previous two initiatives at its core, Taste Adventures aims to enable us all to explore the food system, farming and sustainability, whilst developing an understanding of healthy eating and cooking skills, as well as discovering new foods.
In 2021, I launched the Summer of Taste Adventures with support from the National Lottery Community Fund (thank you for making this possible!)
I want to say a special thank you to Mark Hinton from Blend Film for his amazing video editing and narration skills with the Summer of Taste Adventures food videos. Also, a huge thank you to Sally Jones from I Do Invites for her superb graphic design work creating the illustrations, artwork, logos, resources and playing cards for Rainbow Power Nutrition and Taste Adventures. I've kept it local, too, as we're all Walsall born and bred.
KIND WORDS FROM THE AMAZING PEOPLE I MEET
"Sarah has achieved a challenging task and has managed to capture a world of research within food environments, and translated it and presented it in a way that makes it easy to pull out the most effective findings and apply it to real-world settings."