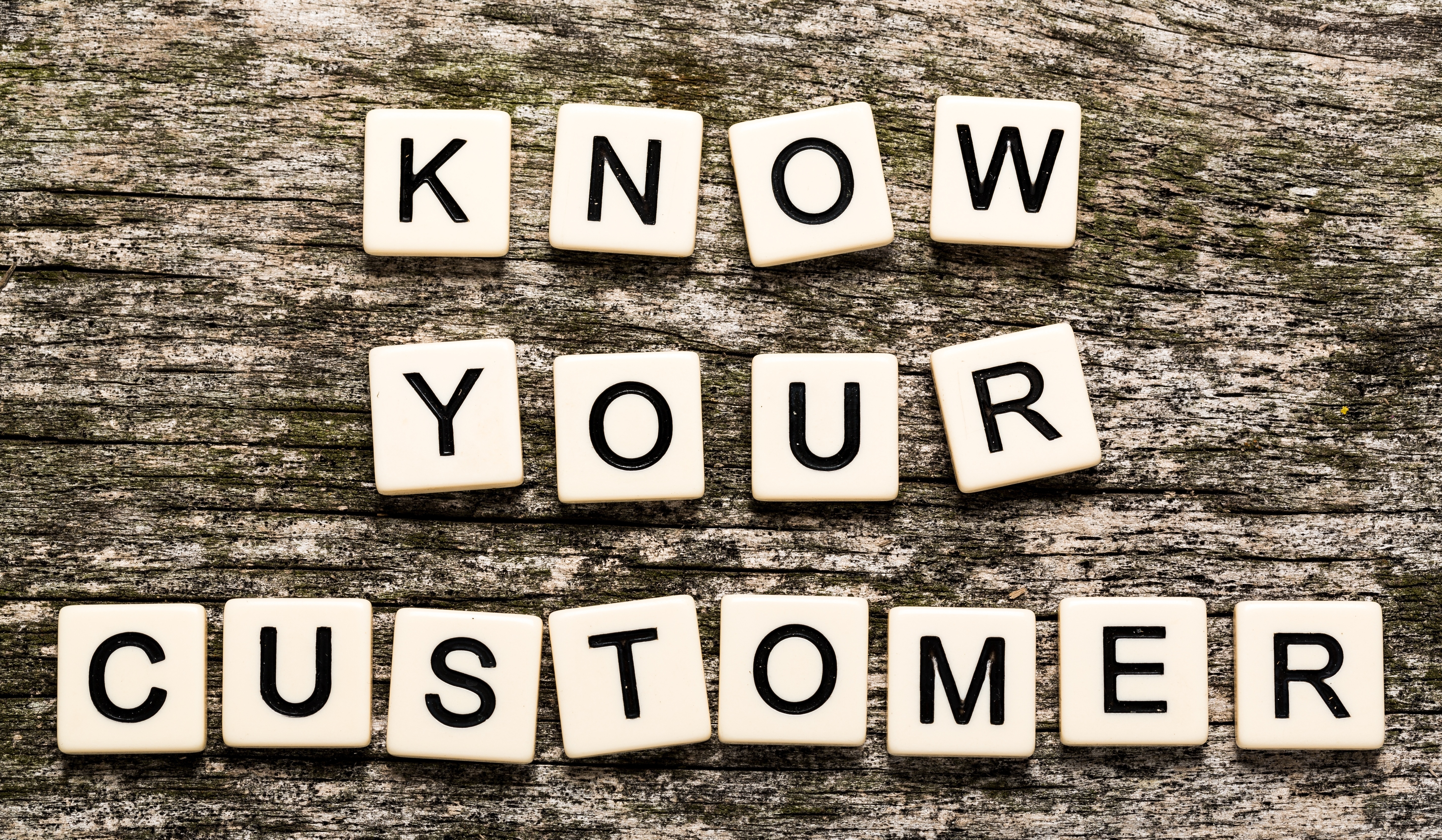 So, we all know we should eat well and exercise in order to be healthy – so why don't we do it?  The majority of us are gaining weight, eating too many foods high in fat, salt and sugar and not eating enough nutritious foods, including fruits and vegetables and fibrous foods. On top of this, we don't move enough these days either, the reasons for this are many and we won't bore you with them because we all know what they are!
Information and health campaigns from governments and health organisations appear to be having a very limited impact and aren't halting this trend, so why is this?
For most of us, the way we make food decisions is less about the information about the food itself, more around what it looks like, how good it smells, how it is described and whether it gets us salivating to taste it. Even if a food was labelled 'this product is full of fat and sugar and bad for your health' it would not change our behaviour. This is due to four main reasons:
As humans we don't like being told what to do by others
Most of us don't have the willpower to resist
Usually nothing looks as tasty and tempting as the high fat, sugar and salt option, and nothing else is described in a way that makes us want to choose an alternative
Changing one factor about food environments in isolation does not work
Therefore, the idea that behaviour will change by providing more information is fundamentally flawed.
It's important to know your behaviour change audience.  Think about your customers in three groups…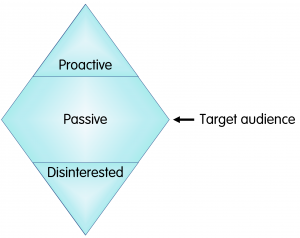 Proactive At one end of the scale we have the Proactive audience who are already aware of and care about their health and actively seek out opportunities to be healthy by eating well and exercising.  Traditional health campaigns are likely to be noticed most by this audience, but since they already make good choices they aren't really the target audience.
Disinterested At the other end of the scale we have the Disinterested audience who do see health information, but think 'Pahh!  You know what, life's too short, I am going to die sometime anyway!'  In truth we all know people like this, be they friends or family or we have overheard others. This audience often live in the here and now and eat what they want, when they want and as often as they want, punctuated with multiple high fat, salty, sugary snacks throughout the day. In some cases they may not even be visibly overweight but are highly nutritionally deficient, which shows few outward signs. Historically this is the target audience for most health campaigns, and they are the least likely to take notice of the information they contain.  In fact, they may be more likely to feel like they are being pushed and become even more stubborn in their behaviours and less likely to change.
Passive However, most of us fall somewhere in the middle and form part of the Passive audience. If healthier opportunities are the easy option, are attractive and we don't meet barriers, then we will be more likely to make that choice.  We aren't necessarily motivated by 'health' messages, and instead by a whole range of different things including convenience, taste, ease, cost, what friends are doing, keeping family happy, fun, branding and so on.
Of course we need to know which foods are better for us in a simple way.  For example, the Red Amber Green labelling on foods demonstrates the levels of fat, salt and sugar content, which is a step in the right direction. However, continued information overload just creates more noise and confusion in an already misunderstood market. It is far more helpful to modify our food environments to help make healthier choices the automatic choice for the Passive audience.
As the Passive majority start eating well and exercising more then we set a new social norm.  We are heavily influenced by what those around us do and once the social norm reaches a tipping point, with the majority making better choice, even more people will follow.  Rather than targeting the Disinterested directly, we are more likely to have success by targeting the Passives instead, and a small percentage of the Disinterested will join in once it becomes the norm.
This where Feel Good Family come in, and we keep our approach simple. We help people make automatic decisions in food environments that are better for them.
Our new book, Healthy Profits, gives you a window into how our minds really work when it comes to making food choices. It also gives loads ideas, backed by evidence and research from around the globe, about how to change the eating habits of customers (and keep them happy) whilst you still make a healthy profit. You can buy our ebook from Amazon by clicking our book cover below.