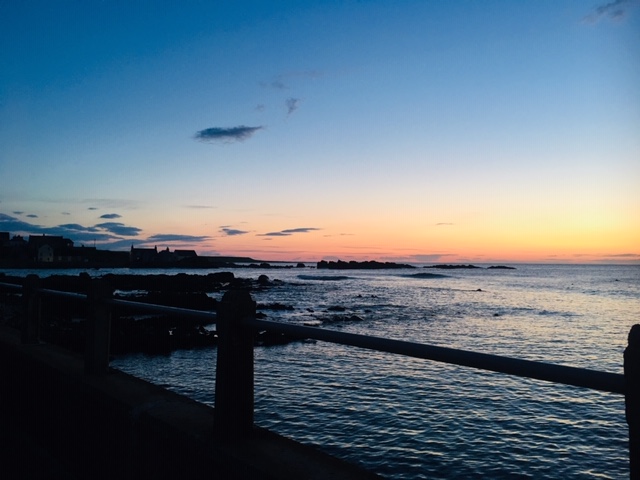 You can follow Tracey's (our co-founder's) adventures as she sails around the world finding out how feel good healthy foods are promoted overseas #traceystravels #cookingontheboat #HealthyProfits @FGFtracey Follow her on Instagram too @healthy_profits. Catch up on her first post here.
Tracey Jefferies, her hubby Colin and two friends, Gwyneth and Ian Oliver, are setting sail for the Baltic in their shared yacht a Rustler 42. The boat is named Jolief, a combination of their surnames the J E F representing Jefferies and O L I representing the Olivers.
On the 6thJuly they are scheduled to join 16 other yachts at Rostock Germany for the start of the ARC Baltic 2019 organised by the World Cruising Club. Leg 1 of the trip starts Tuesday 9th July, and their itinerary will take them to Denmark, Sweden, Estonia, Russia and Finland completing back in Sweden on Monday 19th August.
Whilst on the trip Tracey is going to look at the food environments in the Baltic and check out what if any behavioural science is being applied to help customers make better food selections. She is also going to identify any common themes arising that could be tackled through the application of behavioural science. You can get updates on Instagram @healthy_profits. In addition, as avid cooks both Tracey and Gwyn will be sharing their cooking on the boat experiences.
Week 2: 10th June 2019 – 16th June 2019
Starting at Corpach, Fort William (start of the Caledonian Canal in Scotland) and ending in Whitehills Aberdeenshire, east coast Scotland.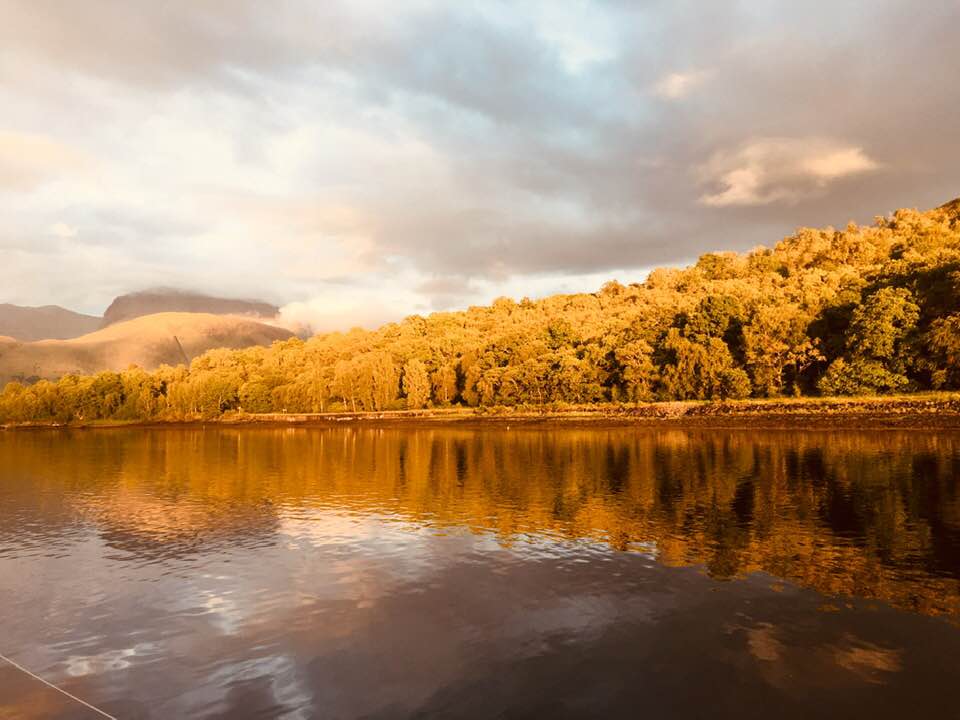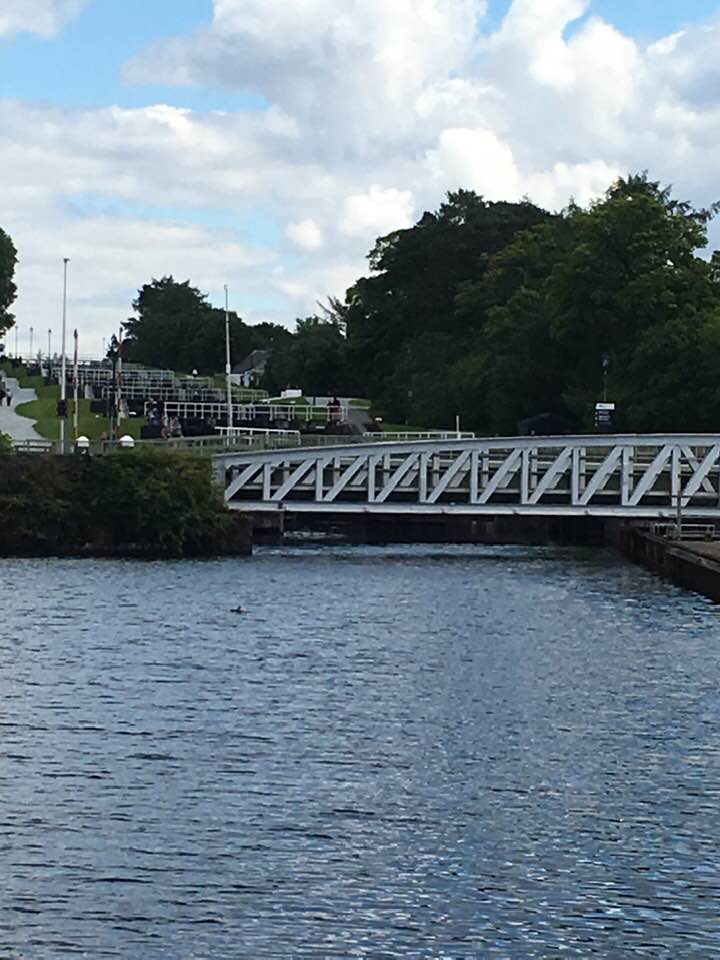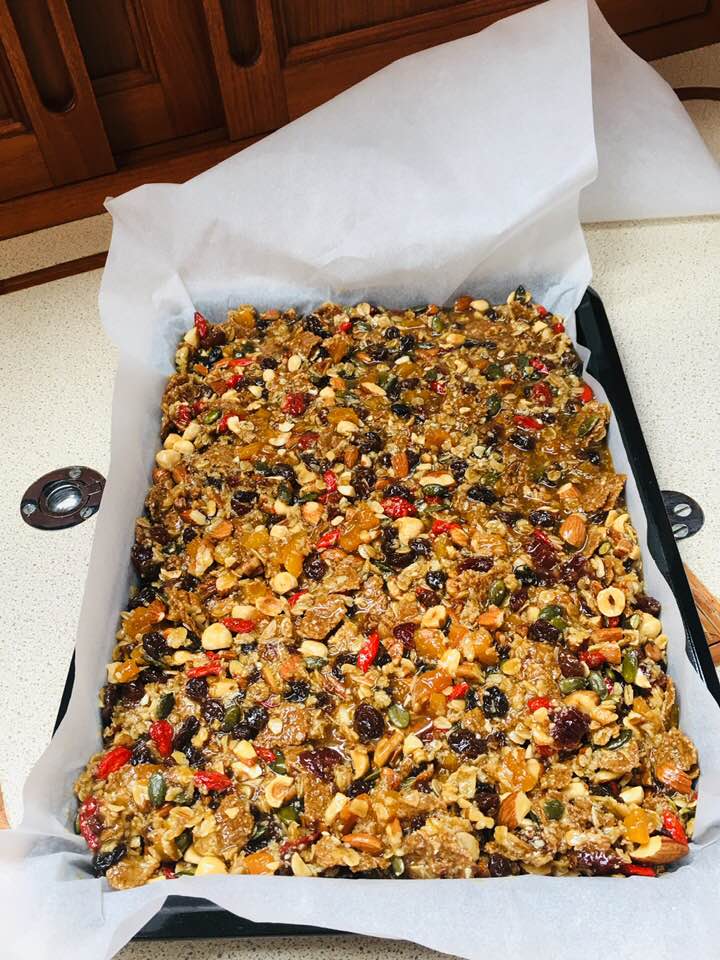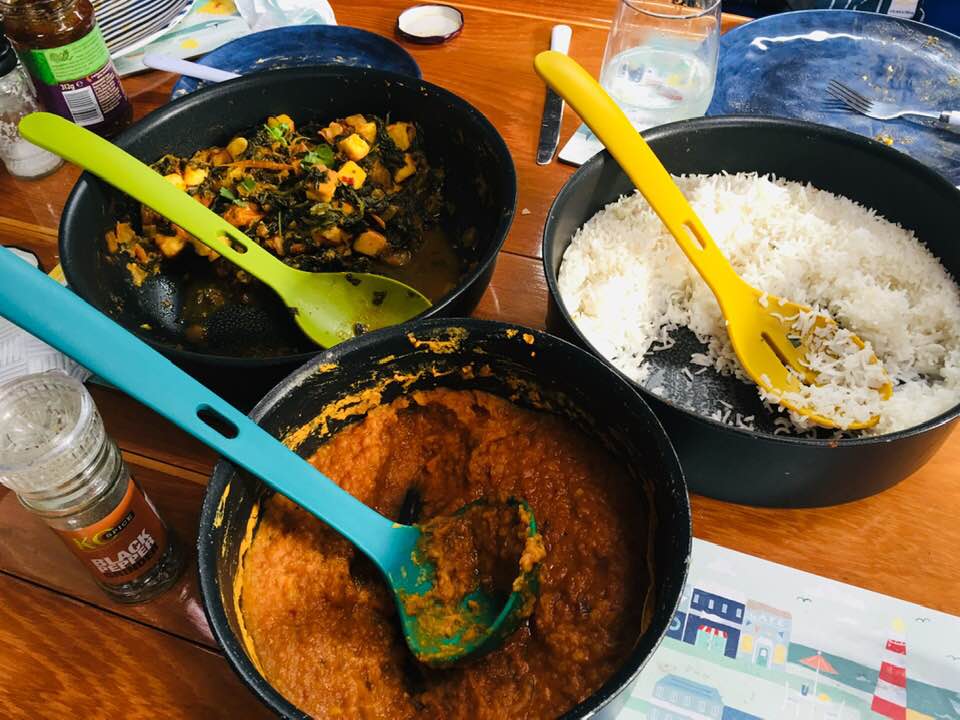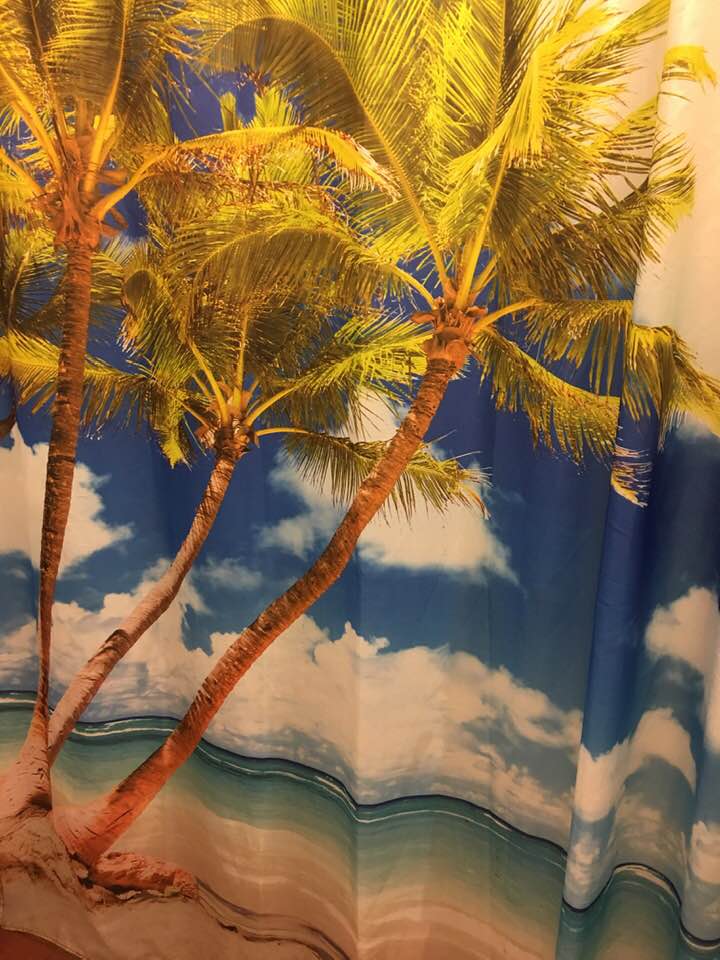 Sails are put away as we make our way through the Caledonian Canal, culminating in a stopover on the east coast of Scotland before we cross the North Sea to Norway. On Monday 10th Ben Nevis is in the background and it's an early start to complete the first staircase of locks to Banavie.
Getting a bit stir crazy, Gwyn and I decided to walk 6 miles between Muirshearlich and Gairlochy for a workout. We didn't plan on walking through the canal but had to as the path ran out, I did send Gwyn first as she has longer legs than me! Nor did we plan on negotiating a herd of cows with their calves but had to (very carefully), nor finding the swing bridge had been crushed by a boat. We eventually reached our destination some 2 hours later.
The next day Tuesday 11th we set of across Loch Lochy, a bitterly cold day so we had lots of hot drinks and I made a tray of muesli bars to keep us warm.
Gwyn's hubby decided to do the 11 mile walk and meet us in Laggan. Next was Loch Oich, then Kyra, and finally Fort Augustus where we decided to stop for the night. A #cookingontheboat night of spinach and paneer curry, red lentil dhal and basmati rice all from Meera Sodhas Made in India cookbook.*
Lots of baby ducklings about, so fed these milled oats and a some left over poppadum. Apparently the draining of the lochs last year removed all the pike fish, which often eat the ducklings, so the mother duck had a big brood of 10 to look after.
We stayed around for Wednesday 12th given the weather would have made crossing Loch Ness miserable. 6.30am I got my fitness fix in the drizzle by running the flight of eight locks four times, with lots of steps and step ups onto the lock gates, with a few press ups on outdoor seating, this took a good 45 minutes. The shower curtain onsite provided much amusement as it was of a palm tree blowing on a golden sandy beach, given that it was 4 degrees outside I figured the purchaser had an odd sense of humour.
Went for a scoot around town later with Gwyn, a good choice of restaurants in Fort Augustus, but never more than a few steps from a pile of cakes, making these the default and only option around. I noticed lots of salad left in one establishment as it was languishing on the bottom shelf. Again, menu boards were not being used to their full potential to promote great tasting healthy options. I loved the compostable cutlery* though, and there's loads of different types available from Amazon.
My turn to cook this evening and I made some comfort food, a home-made steak pie, mustard mash, broccoli and green beans. We followed this with squares of museli bars and icecream as a treat.
Thursday 13th and into Loch Ness which was wet, my hubby scrunched up at the helm looking very unhappy!
Through to Dochgarroch and into Seaport Marina at Muirtown. This is an industrial area so we took the opportunity to top up the food and wine stocks before heading out to the North Sea Friday. Ian, Gwyn's hubby, cooked tonight what is known as 'Unclean Sauce' the odd name came about as his nieces never said 'Uncle Ian's Sauce' correctly! Anyway, this comprises of peppers, mushrooms, garlic, cream and coriander over pasta. But it was superb, as always.
Friday 14th and into the North Sea, we decided to sail around to Whitehills a small harbour on the East Coast of Scotland. We heeled over in gusts of 35 knots of wind, or gale force 8! Despite a weather forecast of 4-6. But hey ho, finally arrived at 7.30 only to hear all food outlets shut at 8pm. Fortunately, the harbour master gave us a ride to get to the chippy in time. Here comes the surprise…
Now, Sarah and I have always said Fish and Chip takeaways can do so much more to take centre stage and have loads more balanced options available. Fast food doesn't have to be synonymous with unhealthy food. The Rockfish takeaway www.rockfishwhitehills.co.uk is an example of what can be done.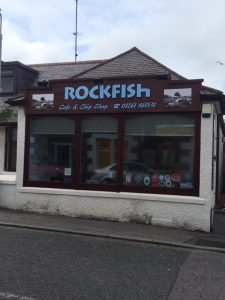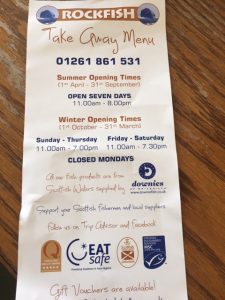 Firstly, all their fish products are from Scottish Waters supplied by Downies of White Hills www.downiefish.co.uk on the quayside, and other products are also sourced locally. These are their local food heroes, and we suggest using these in your menus in our book Healthy Profits. Best fish and chips I have had in a long time! Gwyn, as a veggie, opted for pineapple and chips, but could have had mozzarella dippers, falafel and spinach burger, macaroni cheese, coleslaw, mushrooms, baked potato, a choice of salads, salad portions and side salads. How amazing is that!
Saturday 15th was a day of washing and a tootle round town, and even more surprises! We went to Premier Whitehills convenience store, and during a chat with the manager they shared, "I place all the salads in the middle shelf at eye level and sell loads. You would think the builders and the workers who come in would choose pies but no they choose my salads." Also, the local Seafield Arms Restaurant provides healthy meals and soups for one, ranging from fish pie, haggis mince and neeps, beef steak dinner through to curries.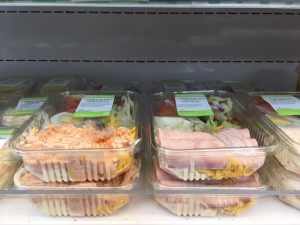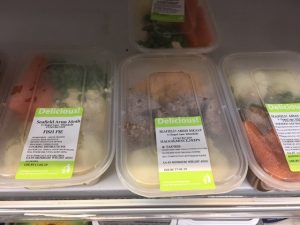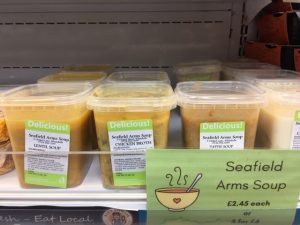 There is lentil broth, cullen skink, tattie soup and chicken broth all prominently positioned.
The Manager went on in her strong Scottish accent, "at the end of day I live on my own, I canna be bothered cookin', so this is great for me, healthy food at a good price. They are great for sailors and for older people too." These two establishments in this wee town of Whitehills are a shining example of Healthy Profits.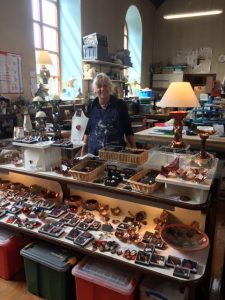 We also popped into Fiona Duckett's handmade pottery shop, this was a real delight www.watergaw.com Gwyn bought a scarf toggle for her mum and I picked up a ceramic cocktail stick hedgehog!
Found out the owners of yacht alongside us called Ocean Hobo live 1 mile down the road from us in Felinheli! It is a small world.
Sunday 16th Father's Day, and we are leaving at 4am to cross over to Norway and will be out of signal for a few days. So more to follow next week on my Healthy Profits food journey #traceystravels
*Feel Good Family is a participant in the Amazon Services LLC Associates Program, an affiliate advertising program designed to provide a means for sites to earn advertising fees by advertising and linking to amazon.com. By clicking the Amazon links to products or our ebook we will earn a small fee which will help us continue our work and help us fund the development of new resources. We will only share products we have tried or tested or think are a great idea and you would like. Thank you for your support!